Announcing Iftron's New:
Digitally Enhanced Video™ System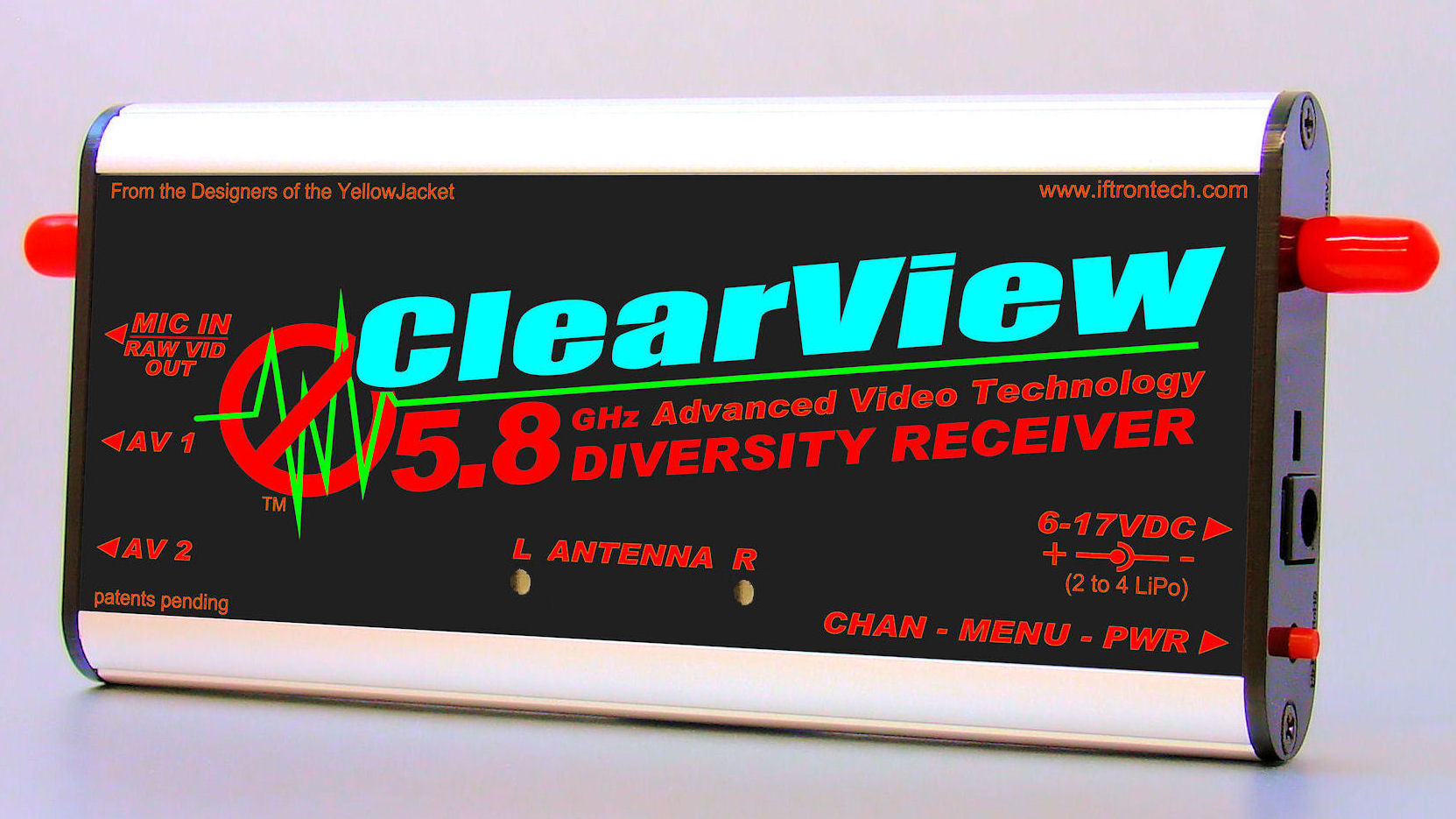 Actual Size: 4.75" x 2.85" x 0.75" (120 x 72 x 19 mm) Patents Pending
Professional Grade Video™

With Performance Far Beyond All Conventional Systems!

Here's the proof! Watch these amazing videos!
Better than Analog - Better than Digital

ClearView Virtually Eliminates These Nagging Problems:


Glitches
Dropouts
Antenna Fades
Horizontal Tearing
Horizontal Noise Streaks
Most Other Screen Aberrations


ClearView Packs These Exclusive and Amazing Features:


Ultimate Sensitivity: Better Than

-103dBm

(Really!)
No Latency!
Built-in OSD Over Live Video!
Iftron's Exclusive Spectrum Analyzer App!
Tunes To All Stock and Custom 5.8GHz Channels!
Future-Proof! Updates with Cable and PC!
User Configured OSD Info and Placement!
Uses Standard AV Transmitters & Cameras!
Multistage Low RSSI & Battery Alarms!

Compact: 4.75" x 2.85" x 0.75"(120 x 72 x 19 mm)

Click Here to Learn More About this Amazing New Technology




"Analog video, digital video - we've tried them all. ClearView is the best video I've ever seen!"

- Zack Bieber, www.themachinelab.com (DOD and Military Robots)

"This is by far, the best FPV feed I have ever had. I'm mighty impressed!"

- Jordan Temkin, Team Big Whoop

"If video is important to your mission, ClearView should be in your plans"
- Skip Miller, President UASUSA